If you use Oracle's Responsys Interact, you can export Scratch-it content straight to your Content Library with the click of a button.
Linking your Interact Account
From the Account Management page, go to the Integrations tab and select Responsys from the dropdown menu. At this point, you'll be prompted for your Responsys login credentials: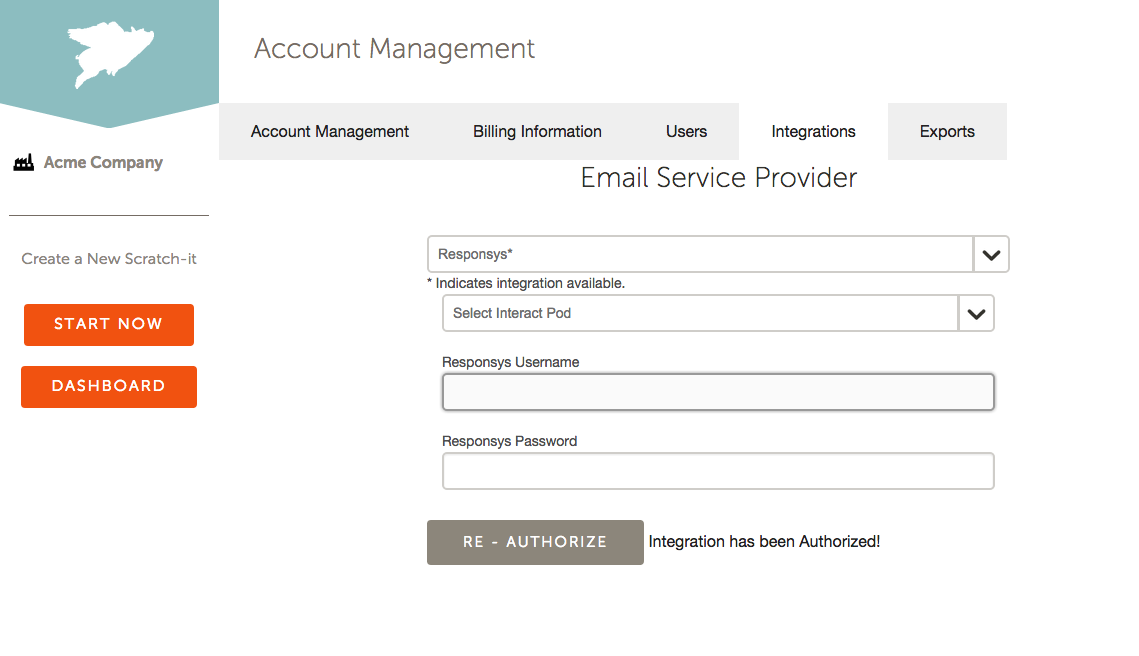 You can determine your Interact Pod from the URL that you use to login to Responsys. This should begin with "https://interact2.responsys.com" or "https://interact5.responsys.com"; the number indicates whether you're logging into Interact 2 or Interact 5.
Once you've selected your Interact Pod and entered your login credentials, hit the "Authorize" button to integrate Scratch-it with Responsys.
Posting Content to Responsys
Create a Scratch-it as usual. Once your Scratch-it is published, you'll have the option of pushing it to Responsys as a Content Library document: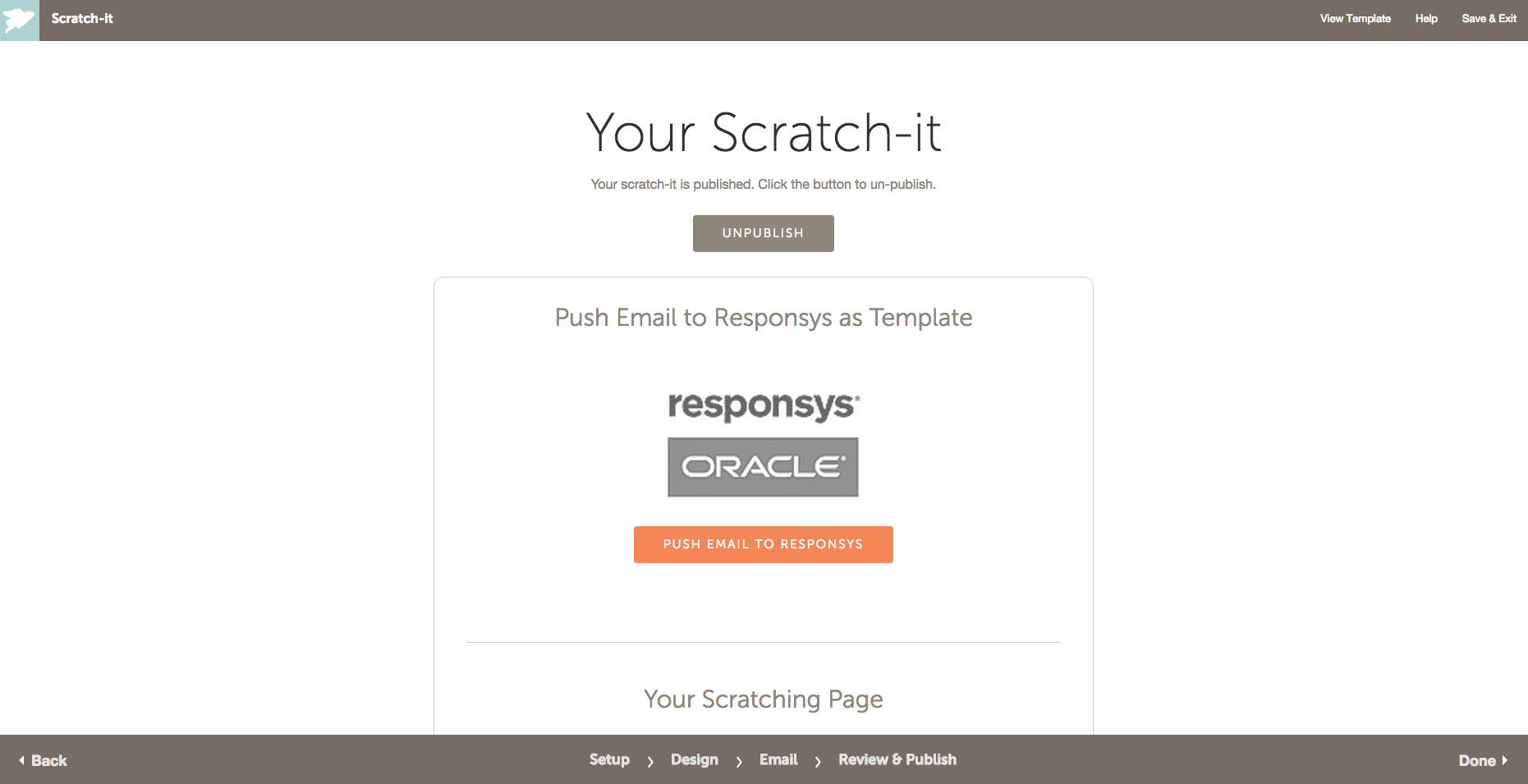 Do note that since Content Library documents are identified by filepaths, their names must be unique. The name of the document is based on the name of your campaign. In the event of a naming conflict, you may be prompted to rename your campaign: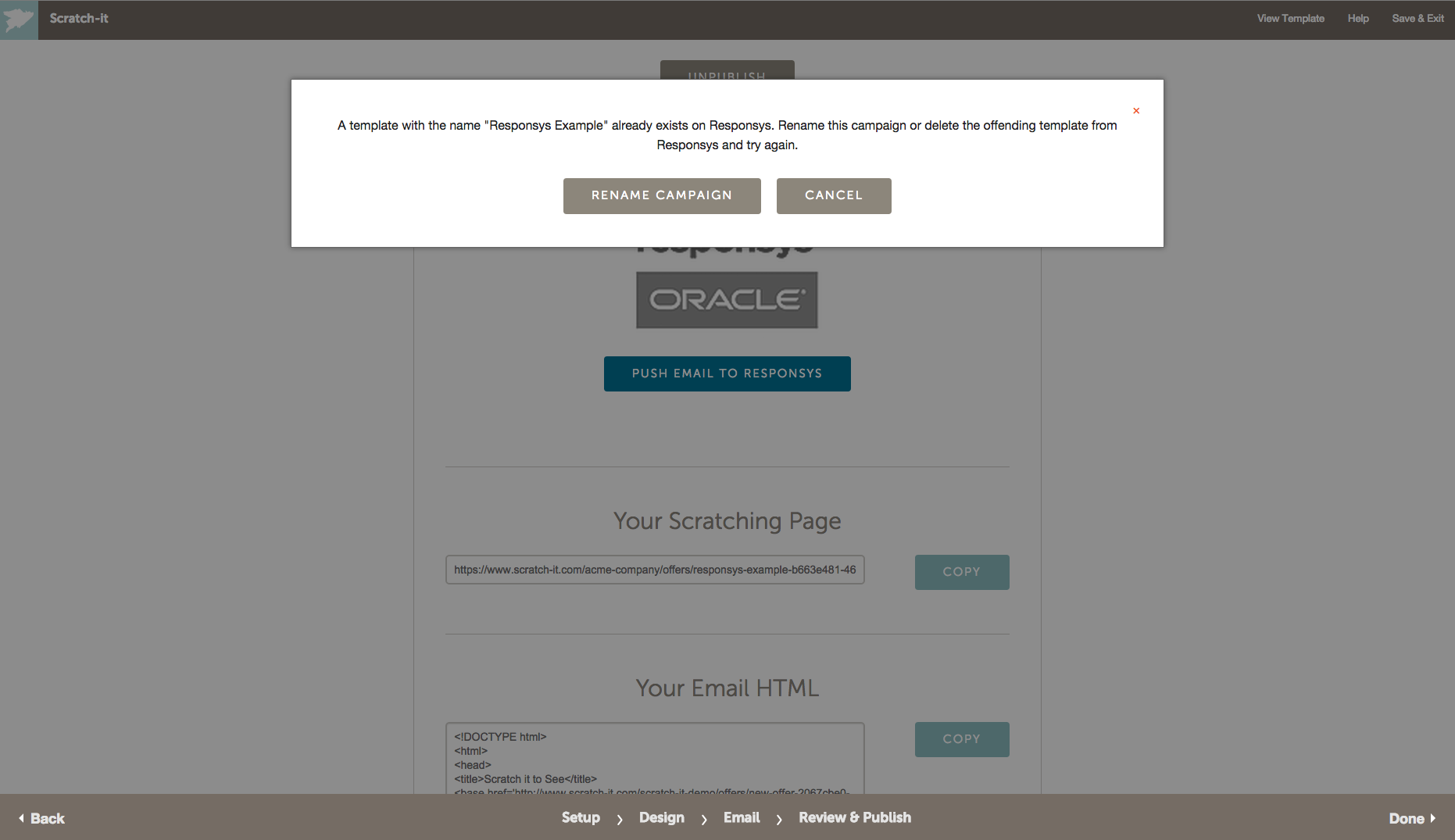 Assuming everything goes according to plan, the document should appear in your Responsys Content Library in a folder called scratch-it/html.